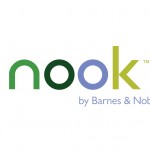 Dragon Lord's Mate is the first installment of my Dragon Lord Series. This erotic romance is set in a medieval fantasy world, a world where magic and mythical beasts still exist.
There comes a time when even princesses have to give up their dream men.
Every night in her dreams, Princess Taja experiments sexually with a dragon lord. She knows he isn't real. Her fantasy man is pressing her for a commitment, something she can't and won't give. She needs a flesh and blood man to safeguard her kingdom, not a man her lonely heart conjured up. When the line between dream and reality blurs, will Princess Taja find love?
Read A Free Dragon Lord's Mate Encounter Here: http://www.changelingpress.com/ezine/Encounters/Encounter140_SAX_TooLong/SAX_TooLong.htm
Categories: Books, Dragon Lord (Medieval Fantasy)
3 Comments »
« Cynthia Sax | Home | Dragon Lord's Prize »
3 Responses to "Dragon Lord's Mate"
Selena Illyria Says:
December 20th, 2009 at 4:09 pm

Congrats on your debut release. 🙂

Barbara Diggs Says:
January 21st, 2010 at 3:21 pm

I loved the Dragon Lord's Mate and I look forward to the others in the series, although I wish it had been longer.

Anne Kane Says:
February 15th, 2010 at 4:19 am

You have the BEST covers! LOL.
Leave a Reply