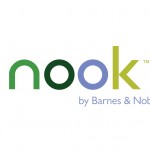 Readers Met Lord Berg in Dragon Lord's Mate. This is his romance.
Will this golden dragon-shifting lord win the game of love?
Lady Sabine knows that laughing golden eyes alone cannot keep her safe. Lord Berg has yet to prove himself worthy of her hand, failing every secret test she has given him. She issues one last challenge to the dragon shifter. If he succeeds, he will win her love. If he fails, she will walk away from him forever.
Categories: Books, Dragon Lord (Medieval Fantasy)
2 Comments »
« Dragon Lord's Mate | Home | Aftershock – Flying Into Paradise »
2 Responses to "Dragon Lord's Prize"
Leona Says:
February 21st, 2010 at 6:30 pm

Looks good Cynthia!

Krystal Says:
January 6th, 2012 at 7:40 pm

hey cynthia this book is awesome, is there a possible story between moira and raaf's relationship??
Leave a Reply