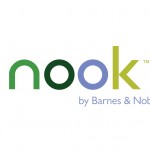 Dragon Lord's Fire is the third installment of my Dragon Lord Series. This erotic romance is set in a medieval fantasy world, a world where magic and mythical beasts still exist. If you like your sex scenes literally hot (with plenty of wax), this story is for you!
Can this dragon shifter convince his golden lady of flame he burns only for her?
Sharing a womb with a dragon shifter has made Lady Trinia different. She hides herself away from all those that could reject her. The rejection she most fears is from her destined mate. She knows the red dragon searches for her. She can feel his presence. She doesn't know that prophecy declares he will love another.
Reader Question: Will there be another story in this series?
Night Rides, Lizbeth's story, is now available.
Categories: Books, Dragon Lord (Medieval Fantasy)
No Comments »
« Aftershock – Flying Into Paradise | Home | Siren's Release »
Leave a Reply