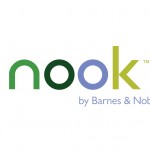 My name is Officer Drake. I'm genetically enhanced to be the best damn policeman there is. I can snap a werewolf in two. I can outrun a car. That's not boasting. Those are the facts.
I'm designed to protect and serve, and when I spot a plush little bunny shifter by the name of Hunny Lapin, that is exactly what I do. I protect her from a strip club owning vampire and serve up her every desire in bed. 'Course, that lands me in a whole heap of trouble, but it's nothing I can't handle. I'm a supercop, remember?
If you like humor or men in uniform or bunnies, this is the Cynthia Sax story for you!
Read A Free Badge Bunny Encounter Here: http://www.changelingpress.com/ezine/Encounters/Encounter156_CyS_Speed/CyS_Speed.htm

Interview With Hunny Lapin: http://gotromanceauthorinterviews.blogspot.com/2010/10/hunny-lapin-bunny-shifter-is-in-house.html
Five Cherry Review for Badge Bunny!
"This is a book I'd tell my friends about and hope they'd read it too just so we could trade quotes and quips back and forth. There were so many fun one-liners and references, it was that enjoyable and even the happily ever after was lighthearted and special. I'm running out of adjectives to express how wowed I am with this book."
Read More Here: http://whippedcream2.blogspot.com/2010/10/protect-and-serve-badge-bunny-by.html
"The term laugh out loud is overused but I did just that. Let me leave you with two of the words that had me guffawing: Mafia Rabbit. That joke alone is worth buying a copy of Badge Bunny."
Read More Here: http://www.ebookaddictreviews.com/2011/01/15/badge-bunny-by-cynthia-sax/
"BADGE BUNNY is a hot, fun tale that will keep you flipping the pages until the very end. With the right amount of sexiness, lust and characters that fairly brim with life, Ms. Sax delivers a story that will leave you breathless."
Read More Here: http://loveromancesandmore.blogspot.com/2011/02/protect-and-serve-badge-bunny-by.html

Reader Question: Will there be another story in this series?
The Godrabbit, Uncle Flopsy's story, will be released for Easter (April) 2011. This will be a prequel to Badge Bunny.
Categories: Books, Paranormal (Future), Paranormal (Humor)
1 Comment »
« Hard As Stone | Home | Prequel: Demon On The Dance Floor »
One Response to "Badge Bunny"
Marianna Cullars Says:
March 12th, 2011 at 7:37 am

Hi Cynthia,
I just finished reading Badge Bunny, and I had to let you know how much I loved this story. Tall about HOT, HOT, HOT. I really hope you do more stories in this world. I'm dying to read more about Hunny and Drake.
Leave a Reply