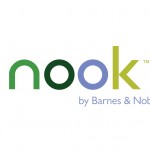 Every Christmas, an ancient demon stalks and murders fairies. Until this killer is apprehended, each fairy is assigned a demon protector. Decimus volunteers to be Bitsy's protector. He's lusted after the Christmas fairy for years. Three days and three nights with Bitsy allows him to satisfy that lust.
Except that three days is not enough, and Bitsy won't grant him more, not unless he says, "I love you." That's a big problem. Demons don't love. Christmas fairies won't accept less. And evil never takes a holiday.
Read A Free Encounter Here: http://www.changelingpress.com/ezine/Encounters/Encounter158_CyS_Countdown/CyS_Countdown.htm

Reviews:
"BITSY'S CHRISTMAS DEMON has plenty of scorching sex, humorous moments and even a bit of suspense with two characters who seem like they'd have nothing in common – yet they're perfect together."
Read More Here: http://romancejunkiesreviews.com/artman/publish/paranormal/CSBitsy_s_Christmas_Demon.shtml
"I enjoyed the interaction between Bitsy and her demon. This is a wonderful short and hot story, and I would love to read more from this world."
Read More Here: http://whippedcream2.blogspot.com/2011/01/bitsys-christmas-demon-by-cynthia-sax.html

Read The Prequel Here: http://cynthiasax.com/2010/12/07/prequel-bitsys-christmas-demon/
Reader Question: When will the next demon chronicles story be released?
Demon Of Convenience will be available March 2011. I LOVE the hero in this story. Yum!
Categories: Books, Demons (Contemporary), Paranormal (Contemporary)
1 Comment »
« Prequel: Bitsy's Christmas Demon | Home | Prequel: Gypsy King »
One Response to "Bitsy's Christmas Demon"
Taste of Cyn – Release Day – Snowflake Says:
December 13th, 2012 at 12:30 pm

[…] is release day for Snowflake, the finale in my Christmas demon series (the other stories being Bitsy's Christmas Demon and Clothing […]
Leave a Reply