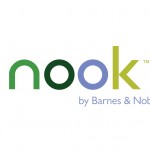 I am known by many names. My beloved mother called me Flopsy Lapin. Lady Grace Satin jokes that I am the wickedest rabbit in all of the world. Her father, Lord Satan, dares to label me a mobster street rabbit. You, my friend, may call me the Godrabbit.
Lady Grace is the only female I lust after. My bloodstained hands are unworthy of holding her, so when a high-class hooker with Lady Grace's face, voice, scent, and everything else, wanders into my casino, I make her an offer she can't refuse. This leads to a night I will never forget.
Note: The Godrabbit is a prequel to Protect And Serve: Badge Bunny.
Read The Prequel Here: http://cynthiasax.com/2011/04/02/prequel-the-godrabbit/
Read A Free Encounter Here: http://www.changelingpress.com/ezine/Encounters/Encounter167_CYS_Art/CyS_ART.htm
Reviews
"I don't know how Ms. Sax does it but she has written some awesome books that define the word entertainment. The Godrabbit rocks!"
Read More Here: http://whippedcream2.blogspot.com/2011/04/godrabbit-by-cynthia-sax.html?zx=6a4c6a0029a74e26
"The Godrabbit is hilarious, gritty and definitely going on my keeper shelf."
Read More Here: http://www.ebookaddictreviews.com/2011/07/22/the-godrabbit-by-cynthia-sax/
Categories: Books, Paranormal (Future), Paranormal (Humor)
No Comments »
« Prequel: The Godrabbit | Home | Prequel: Her Dragon Lords »
Leave a Reply