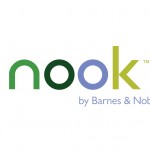 Cathy arrives at Moonbeam, the Roswell of the North, with one goal—to prove the mysterious dead tree circles are not caused by UFOs. Meeting a devastatingly handsome lumberjack with unusual blue and green eyes is a bonus. He thinks he's an alien, but that doesn't bother Cathy. She can tolerate a little crazy in a one-night stand, especially since Rellec claims her body as no sane man ever has—with the hungry touch of forever.
Rellec arrives at Moonbeam with one goal—to retrieve his assigned mate, ensuring the continuation of his species. Having trained long and hard for his erotic mission, he is determined to satisfy his tiny human female and overcome her objections with out-of-this-world passion.
Failure is not an option.
Ravished by Moonbeam, the sequel to Lust by Moonbeam, is now released. Earth's Officer Danielle and Sila's best warrior alien battle for sexual supremacy. Which will be the superior race?
Categories: Science Fiction
No Comments »
« Grande | Home | Fangs In Frosting »
Leave a Reply