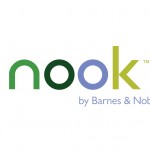 Captain Raylee lives a safe, controlled life. She ships cargo using only heavily protected Federation routes, she doesn't form relationships with anyone or anything living, and her lover is a sexy android with spare parts and a backup brain—and he's always hard on command.
But Raylee's perfect android lover has a dangerous human twin…
Vegas, a Federation operative, thrives on risk and intrigue. Years ago, he planted a robotic clone of himself on his future mate's ship. With a war now brewing between the Federation and enemy forces, Vegas boards Captain Raylee's vessel, determined to seduce both his woman and his android while completing his daring mission.
In the darkness of space, lines blur between man and android, safety and risk, lust and betrayal. One failed mission could destroy them all.
Categories: Books, Science Fiction
No Comments »
« Fangs In Frosting | Home | Clothing Optional »
Leave a Reply