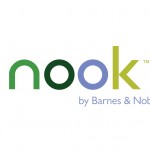 When Officer Danielle smacks a hunky alien with her police cruiser, she suspects her black-and-green perp is up to no good…and that turns her on. She shoots him. He grins. She hunts him down. He captures her, seducing her on a bed of pine needles. She's never felt so alive.
Krol knows a frail human female won't satisfy his primal sexual urges, but he's willing to make that sacrifice to ensure the continuation of his species. Then Danielle attempts to terminate him, and he realizes Earth women aren't as dainty as they appear. Her lust may be a match for his basest needs, after all.
This story is related to Lust by Moonbeam but can be read on its own (because I read series out of order all of the time so I don't expect you to read mine in order).
Categories: Science Fiction
No Comments »
« Wolf Tracker | Home | Big City Dragon »
Leave a Reply