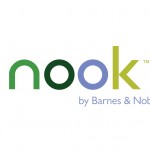 Perla is a normal human female. She is NOT a dragon. The scales on her skin are a trick of the light, her shrieks of outrage are due to extreme sexual frustration, and many women need fire and flame play to enjoy sex. All of her idiosyncrasies can be explained.
Frey is a dragon shifter. He has waited centuries for his mate, and he won't lose her to delusions of humanity or to a reckless golden rival. He fought for his territory, and he will fight to the death for his mate. No one messes with a dragon from the Bronx.
Categories: Paranormal (Contemporary)
1 Comment »
« Ravished By Moonbeam | Home | Love, Hope, And Electricity »
One Response to "Big City Dragon"
Mirian Bermudez Says:
February 21st, 2012 at 11:53 pm

Holy crap! I can't wait to read this one! I'm a girly dragon from the bronx Cynthia in case you need me LOL I'll hook up with your guy any time!
Leave a Reply