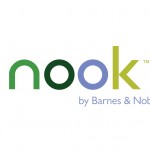 Doctor Hope Keller believes she's bettering the world with her experiments. She's horrified to discover her research is being used for evil. To stop the atrocities, she must die, and her choice of death is by the electric hands of the Federation's top assassin, model 953702. She seeks out the sexy vengeful assassin, expecting a quick, painless demise.
Chac's plans for Doctor Hope Keller aren't quick or painless. He has been stalking the infamous monster maker for years, and he will kill her. He has to. But not before he sates his sexual hunger, showing her over and over again how pleasurable his electricity can be. Chac takes Hope to his underground bunker and restrains her, slowly stripping away her clothes, her inhibitions, and her deepest, darkest secrets.
When the enemy sends soldiers to retrieve their number one scientist, Chac realizes that while Hope may be a monster, she is his monster. He'll do anything to keep her…even sacrifice his genetically enhanced heart.
Categories: Paranormal (Future)
No Comments »
« Big City Dragon | Home | Big City Vampire »
Leave a Reply