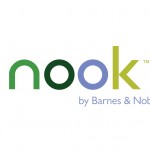 To stop an enemy's invasion, Starla travels with her hunky companion android to Lokan. Upon arrival, they're captured by the primitive planet's passion-starved males. As a rare and coveted female, Starla is to be awarded as a prize in their fighting ring. One of the savage, hard-bodied warriors will stake his claim sexually while the rest of the tribe watches.
Bocc, the village outcast, takes one look at Starla and decides he'll be the winning male. To claim her, he must battle his former tribesmen, defeat her overly possessive android and save his world from an invading army.
But if Bocc wishes to keep his mate forever, he must also accept his android rival.
This story is related to Mission Menage but can be read on its own (because I read series out of order all of the time so I don't expect you to read mine in order).
Categories: Science Fiction
1 Comment »
« Uptown Dragon | Home | Uptown Vampire »
One Response to "Savage Menage"
ELF Says:
May 29th, 2012 at 1:06 am

Nice to meet you virtually at the Writerspace chat. Thanks for sharing, will look forward to reading some of your titles.
Leave a Reply