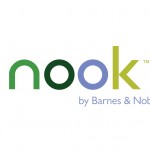 Darius, a Balazoid assassin, lives a solitary life structured by rigid rules. Nothing is more forbidden than his sexual attraction to Sabria, a sultry human female. Yet she's all he thinks about. One kiss, one touch, one heart-stopping encounter in a darkened alleyway isn't enough to satisfy his unnatural obsession. Breaking every rule on both of their planets, Darius captures Sabria and takes her for his breeder.
Sabria takes one look at Darius and she knows she'll have him…multiple times, in all sorts of positions. She'll voyage to the end of the known universes to prove she's the only breeder he'll ever desire, blazing his notions of how a female should behave.
Because the only force fiercer than a Balazoid assassin is a woman's lust.
Categories: Science Fiction
No Comments »
« Demon for all Time | Home | Three Wild Cards »
Leave a Reply