Friday, August 13th, 2010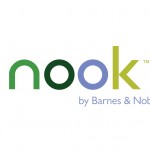 Mountain gods are the hardest beings on the planet. Their foundation is rock. Their roots are in the earth. They are immortal and unrelenting. Nothing can make a mountain god harder than he already is… or so, Acon thinks. When he travels to a remote island to capture a fearsome beast, he discovers a woman so beautiful he instantly submits, rock hard body and soul. Is this love at first sight or an unfeeling creature's cruel weapon?
If you like gargoyle stories, THIS is the Cynthia Sax story for you!
Reviews
"Gargoyle: Hard as Stone is a passionate read that puts life into perspective by breaking it down to the simplest form. At the end of the day, love is all that matters."
Amethyst Nymph, Literary Nymphs Reviews Only