Monday, November 7th, 2011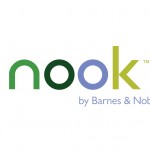 Hi! My name is Charlotte, and I own the cupcake shop on the corner — the sole dessert place open late in our neighborhood. My shop has quite a few regular customers but none are as devoted as Viktor — Mr. Tall, Dark, and Serious. I give him the special treatment, including extra sprinkles on the cupcakes he buys yet never eats, and offering him private tours of my walk-in pantry.
Viktor is a very kinky guy. I never see him before sundown, and he's a biter. Yep, I did him, in the pantry, amongst the boxes of cupcake wrappers and the bags of chocolate chips. During that encounter, he took a little nip out of luscious Lottie, that would be me, and tonight, he's back for more. He says he has plans for me. I hope they don't include clothes.