Friday, January 6th, 2012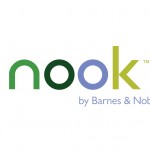 Trace has hunted the deadliest outlaws in the Wild West, but that tracking ain't nothing compared to the dangers of courting his werewolf sweetheart, Harriet. He wrangles a deal with her brother, the alpha of her pack. Trace will wait for a year to ask Harriet to marry him, and the alpha will give them the pack's blessing.
When a rival werewolf pack takes Harriet, Trace reckons he'll do his courting with a six-shooter and a fistful of silver bullets. 'Cause no one touches Trace's woman and lives.